Lessons available, perth, Australia
and worldwide via facetime or skype
ABOUT
Located in beautiful Perth, WA, Joy is in the House School of Music (JHSM) was founded in 2002. JHSM endeavours to help every student discover or rediscover the joy of music, practise and performance. Specialising in voice - JHSM is committed to helping students achieve their singing goals and to learn to sing in a comfortable way, with correct technique that can be transferred to any musical style of their choice. The aim is for students to experience that electricity of life that floods through the soul when song and singer collide. Simply put – to bring joy into every house - through music!
Book your lesson today!
HISTORY
Joy is in the House School of Music was founded in 2002. It's founder and Director - Ayodele Hunter, was the youngest vocalist accepted to WAAPA in 1998 at just 16. Ayodele graduated and went on to train her voice and hone her teaching skills further in the world-renowned speech level singing technique. Ayodele continues to study with voice coaches from around the world to this day, as she believes one never stops learning.
Ayodele is Australian Nigerian and her name means "Joy has come into the House!" Ayodele has shared this joy in many parts of the world, singing in Australia and such countries as Paris, Singapore, Vanuatu, Canada, Brunei and the USA. In 2008 Ayodele was selected from hundreds around the world to close the Speech Level Singing Conference in LA, USA with her performance of "This Joy".
Ayodele has done three tours of the USA where amongst solo performances she also shared the stage with the multiple Grammy Award winning duo "Mary Mary" at the JoyFest Gospel Music Festival. She also sang and appeared with Babby Mason on the television show "Babby's House" in Atlanta, usa.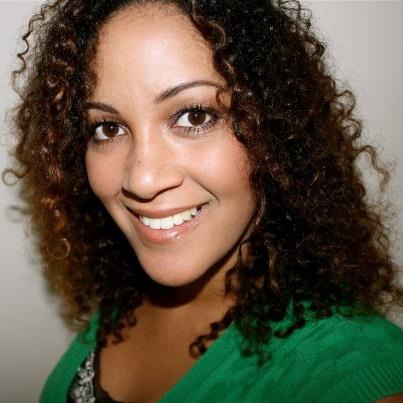 testimonials
"I feel a lot more confidendent!" - Dylan
" I always feel so good after I've been to my singing lesson" - M
"Ayo delivered an incredible session on how to use and look after vocals for us. She is a fantastic presenter who knows her stuff and is able to make any communicator better. If you want to be in the public speaking game for the long run - you need someone like Ayo in your life!" - James Bryant - Director, Lead Different
"We had the privilege of having Ayodele run an elective at our team creative day this year and it was fantastic. The wealth of knowledge that Ayodele has combined with her ability to communicate and teach people was fantastic for our team. Our singers walked away not only inspired but also practically equipped to be better singers that are able to apply their craft with more depth. Ayodele did more than just fill the brief that we gave her she left our team wanting to learn more and inspired to do what they love to do."- Ryan Clune True North Church
"Joy in the House, has been a wonderful experience for our family. Ayo's teaching has allowed my children to explore their voices and learn how to use their wonderful gift in whatever brings them passion. Having such a warm supportive and safe environment is a joy to be part of on their journeys through life." - Marc and Eluned Manning

"My name is Matthew and a few years ago I was lucky enough to have my first lesson with Ayo as I was preparing for an audition. Throughout the past few years it has been a huge joy to learn and discover new parts of my voice. I am constantly looking forward to growing and improving as I learn from Ayo in the future." - Matthew
"My name is Meg. I am twelve and Joy in the House is an awesome place. After working hard in a lesson you feel inspired to work even harder to improve, Ayo has amazing talent. She makes singing lessons fun and enjoyable. I really look forward to going to singing lessons it makes me so happy and I come out feeling amazing and always look forward to going back I was very nervous to sing on stage but Ayo really made me feel ok to be up there and not so nervous the next time." - Meg
Partners
Western Australian Academy of Performing Arts (WAAPA )
Lead Different